Welcome to Temisko, a reliable partner in the semi-trailer industry for over six decades. At Temisko, we take pride in designing and manufacturing high-quality semi-trailers that provide optimal solutions for your hauling needs.
Reliable
We have a long-standing commitment to integrity and hard work. Our emphasis on reliability and superior specifications has helped us become a leader in the industry. We understand that your trailer is an investment, and that's why we use the best materials and technology available to build trailers that exceed industry standards.
Innovative
Our team of engineers is dedicated to providing innovative solutions that deliver maximum efficiency and safety. We believe in providing a customized approach to our customers, taking into account their specific needs to create the best possible solution. We are always pushing the industry forward with not only better designs but also superior documentation and service.
Accessible
The company is located in Notre-Dame-du-Nord, Quebec. One mile from the Ontario border and fifteen miles from the Trans-Canada Highway. This location is highly strategic, as it places Temisko within the heart of an important crossroad leading to the provinces of Quebec, Ontario, Western Canada, as well as the United States.
At Temisko, we are committed to providing our customers with the highest level of service and support. Our team of experts is always ready to answer your questions and provide you with the support you need to keep your trailer running smoothly.
Values
We believe in building strong relationships with our customers, listening to their needs, and providing solutions that exceed their expectations.
These values have helped us build lasting relationships with our customers, and they remain at the core of our company today. We believe that our success is based on our ability to provide quality products and services while maintaining the highest standards of professionalism.
Cutting Edge
Innovation is always a driving force for Temisko. In order to give life to its ideas, the company has a development department, which works hard to find new solutions for any commercial or industrial hauling challenges. Innovation, design, production, and marketing – Temisko controls the entire chain.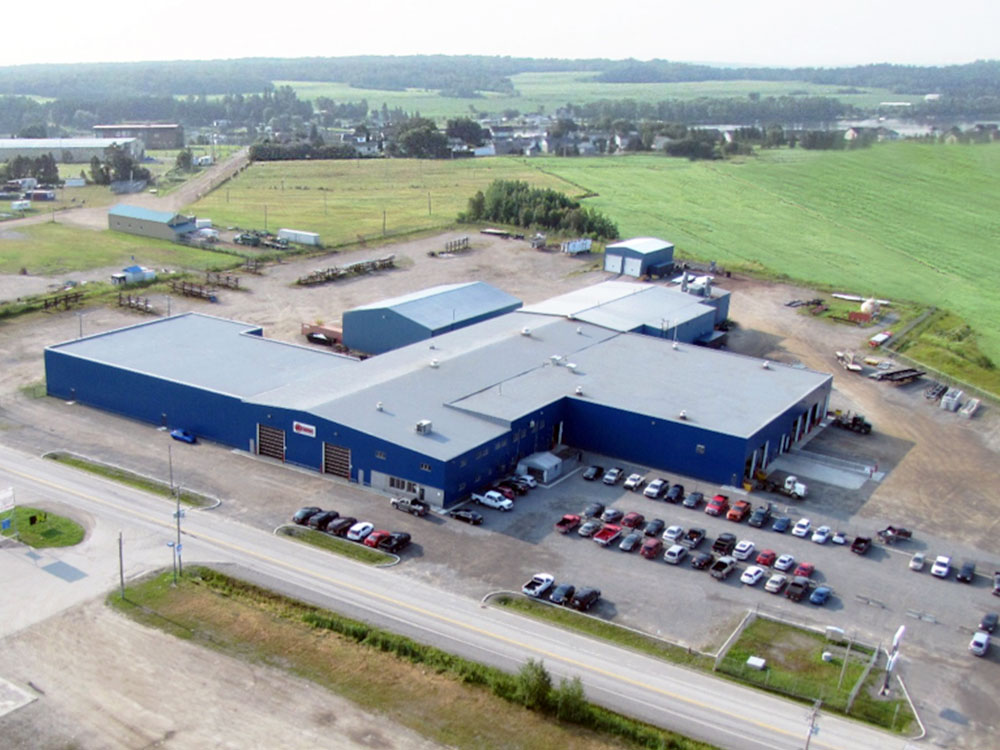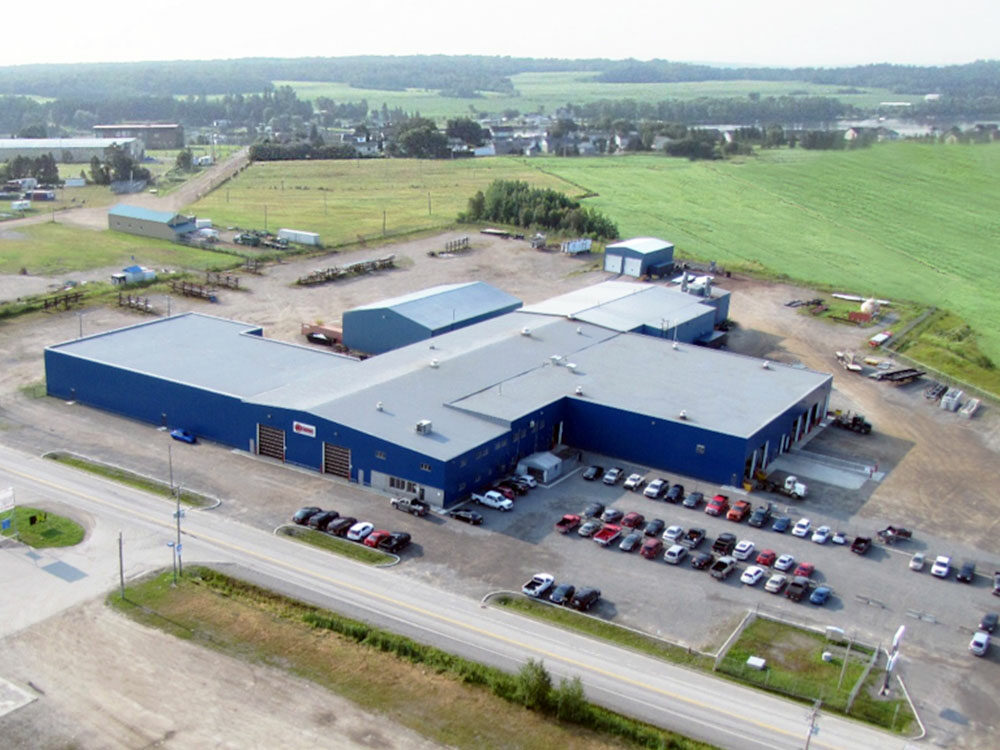 Temisko Team
The company maintains an excellent relationship with its 95 employees, who work in a 1,850,000 square foot property on which the 95,600 square foot plant is built.
Thank you
Thank you for considering Temisko as your partner in the semi-trailer industry. We look forward to working with you and providing you with the best possible solutions for your hauling needs.
Products & Services
Temisko manufactures a wide variety of semi-trailers, custom-built to the needs of its customers. Use the section above to access all Temisko products.
Sales & Marketing
Temisko sells its products directly to its customers across North America. As Temisko ventured into the specialized market, the traditional dealer system was phased out. The specialized market needs to have a highly skilled sales team to offer custom products. The direct link between the client and the sales team is critical for the success of a specialized solution.
After Sales Service
Temisko offers a personal after-sales service to its customers directly from the manufacturing plant. The two large stock rooms are used to keep an impressive stock of hydraulics, pneumatic, electrical parts and accessories on hand for immediate delivery.
Repairs & Parts
In our service department, our facilities allow us to restore trailers and do major repairs on all types of semi-trailers. Additionally, in our production department, our welders are accredited, and the inspections are done by our highly-trained, professional personnel. We also offer a complete line of parts for semi-trailers.