High Performance Hauling Systems
Discover the vast lineup of products that are offered at Temisko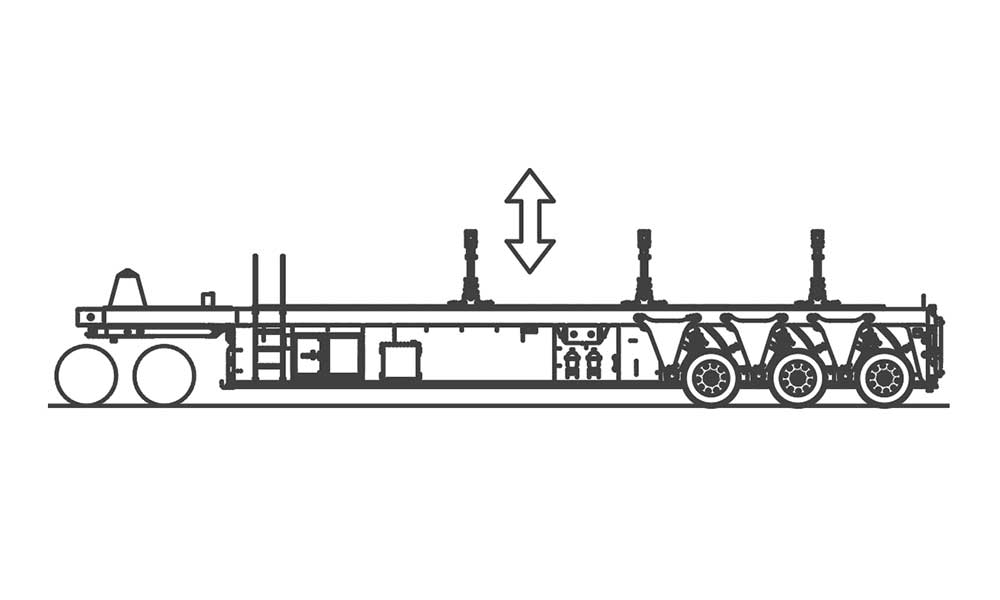 Floorless trailers are constructed with an axle that does not span the width of the trailer. The suspension is specifically made to allow the trailer to have no floor in the middle. This allows the trailer to pick up and drop off large pallets with its special high travel suspension and coupler.
The pallets are constructed with a "C" channel along its length to accept the protruding metal plate of the trailer. When the lowered trailer is backed into the pallet, the plate slides into the "C" shape. The suspension and coupler is then raised, lifting the interlocked pallet with it. The pallet is unloaded with the same mechanism.
The ultra-low height of the loading platform is simply the palette thickness and ground clearance combined. This allows the operator to load very tall items on the deck that cannot be hauled conventionally.
Another advantage is the ability to shunt loadings to a location and stockpile them without needing additional equipment to unload. Once the loadings are required at a factory or job site, the pallets are then self-loaded and delivered from the laydown yard. This eliminates the need for multiple conventional trailers sitting still in a yard waiting to be loaded/unloaded. The trailer can also self-load multiple pallets to reduce the number of return trips. In most cases, the total operational cost of a floorless trailer, with many pallets, is less than multiple flat beds.