The increased length of blades as let to separate the trailer into two parts. This schnabel system is fixed onto the mounting face of the blade and the dolly is placed under the blade stand. This system solves many issues plaguing current methods.
The key features are:
Very low hauling height
Can lifted up to maneuver over obstacles
Not limited by extension beams
More weight capacity
Can be used with a jeep to keep a 3 axle truck
The rear bunk system on the dolly has pivot points on 2 axis to not induce any roll and pitch forces into the blade. The yaw forces are used to perform the automated steering of the dolly.
Different gooseneck extensions are available to give enough room for a 3 axle truck all the way to a tandem jeep configuration. The gooseneck is also very flexible in the attachments it can accept. This makes it possible to mount many blade makes and models. In addition to this, the anchor points can be shifted from on side to another to accommodate the varying center of gravity of wind blades.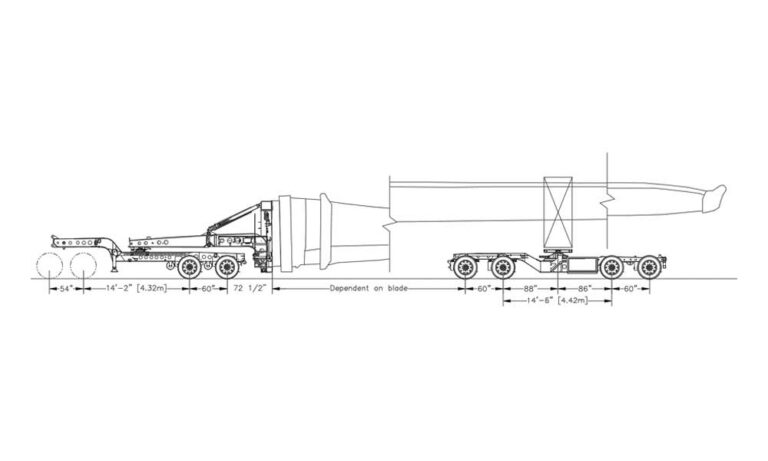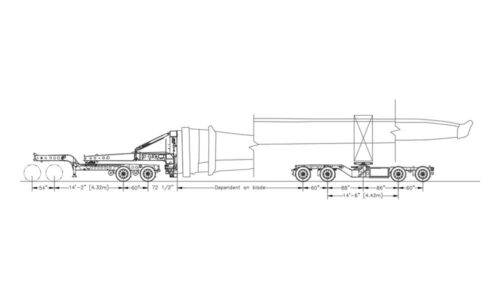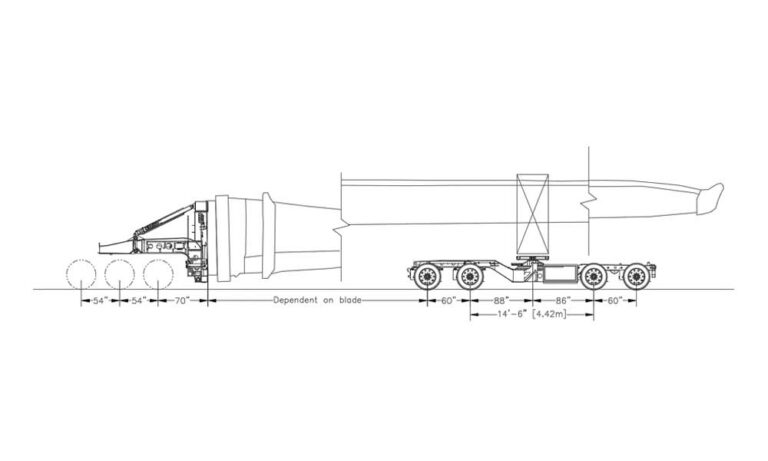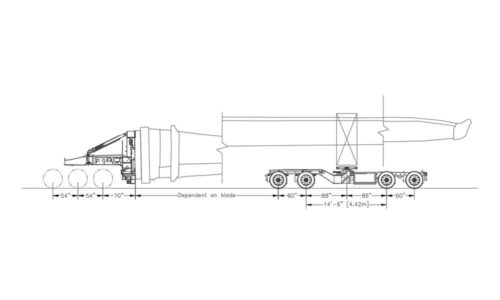 The mounting plates for the schnabel necks and the rear stands are not standardised and will require communication with the blade manufacture to confirm this transportation method.